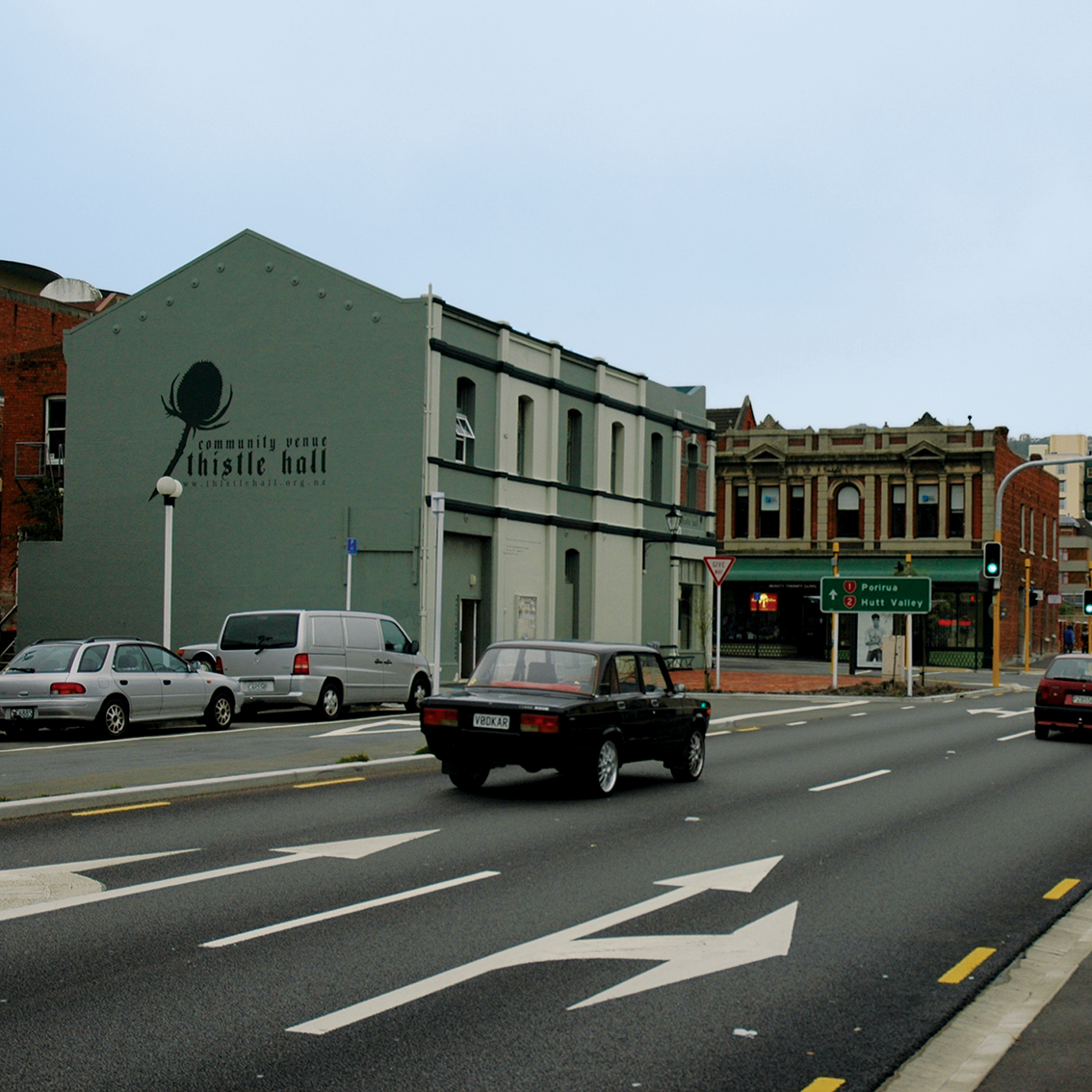 Thistle Hall has been open since 1907 in the heart of Wellington along Upper Cuba street and has seen many reincarnations in its 100+ years. Functioning as a meeting place, dance venue, movie theatre, classroom, playground, music studio, and more, Thistle Hall is now a beloved arts and culture community centre of Wellington.
Thistle Hall has seen some trials and tribulations and was almost demolished at the beginning of the 20th century. If not for the will of ordinary people who recognised the importance of such a community meeting place, who knows if it would be here today. It is now an independent hall that is owned and partially funded by Wellington City Council. It is available to be rented out for a variety of events of a recreational, educational, or cultural nature. There are four spaces to rent which include an upstairs hall, a meeting room, a gallery or exhibition space, and the 'lightbox', a 1150mm x 1090 x 80mm box on the front exterior of the building where artists can display their work for free with a small bond included. Thistle Hall is a well loved and central spot in Wellington, with regular visitors coming in and out of its doors to experience current art and culture of the city from its residents and visitors.
Regular activities include English classes, dance classes, yoga sessions, knitting workshops, theatre groups, self defence classes, and vocal training, among many others, many of which are free for New Zealand residents.
Check out their website to find out what workshops, classes, and exhibitions are currently being held. Thistle Hall is and continues to be an important and integral part of Wellington's inner-city community and well being. It is a space where visitors and residents alike can share and enjoy art, community, culture, activities, and education.